Piano Accompaniments
In this category I would like to present my piano accompaniments, which I have played by myself and recorded. A lot of these accompaniments are taken from the original sheet music.
Banjochrille's Piano Accompaniments
Here you can hear a few example extracts, which are taken from my first published tenor banjo books. Every book has for every song three piano accompaniments, which are presented in a slow, medium and fast tempo.
So you have a perfect rhyhthm partner to learn the songs and a wonderful accompaniment, which underlines your banjo playing.
The sound quality on the CD is much more better than the illustrated example slide show. Have fun with the CD and my banjo books!
Here is an example for Pete Mandell's "Take Your Pick"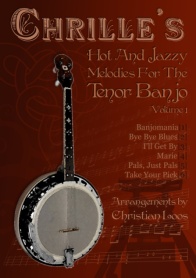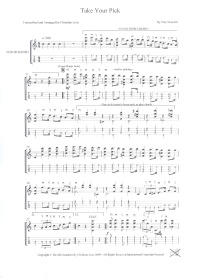 A piano accompaniment for another Pete Mandell master composition "Banjomania" is presented here.